Clovias New Collection Launch
Flaunted all Stripes and Lacy, Inaugurated By Tina Dutta!
Mumbai, September 2019
If anyone can unbox the traditional Indian bahu and discover a trendy, even sassy, young woman, inside that skin, then the applause must go to Clovia, Indias fastest-growing lingerie and sleepwear label. This life-affirming feat was performed by TV actor and celebrity Tina Dutta, who added a whole new dimension to Clovias new #HappyIsMySuperpower collection, which was launched in Mumbai on 31st August, 2019.
Dressed in an all-striped top from Clovias new nightwear line, which she smartly paired with high-waisted pants and a long jacket, Tina, TV celebrity from Colors channel and the lead in Uttaran, demonstrated that even sleepwear from Indias most popular innerwear brand can be cool and classy.
Clovias new #HappyIsMySuperpower collection encourages women to rise above themselves and let nothing hold them back. And ushering in this brave new world for women is Nidhi Uttam, a Starplus bahu, who launched the brands new line at Drinkery 51 at Bandra (East) in Mumbai on Saturday.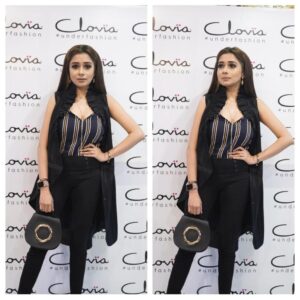 But the showstopper of the evening was Clovias new collection of nightwear, swimwear, and bralettes in a range of stripes and pop-up colours in fabrics that ranged from polyanids, nylon-spandex to lace. Walking at the launch for Clovias hot and happening innerwear were models Nikita Kat and Sucheta Singh, decked in a colour palette that included calming pastels as well as bright neons.
Clovia is not only strutting a new collection of innerwear, its new shapewear and sleepwear line is also urging women to liberate their true inner selves. This was the theme at an interactive session hosted by Swati Kumar, who made the connection between innerwear and women power.The discussion also had Tina and Nidhi expressing their views on Clovia and their favourite pick from the labels new line, which was covered by reporters and fashion bloggers invited to the event.
Exuberant, exciting and buoyant sums up Clovias #HappyIsMySuperpower, which mirrors the fearless woman of today. Indias hottest innerwear label clearly believes that the future is female.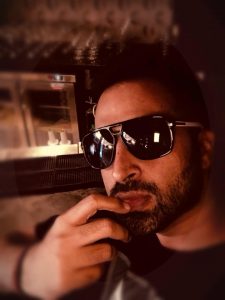 Harshdeep Doda
Founder, Pollywoodboxoffice.com
Movies Music & More…