JONITA DODA A SCINTILLATING AND SENSATIONAL ARTIST
Indians love cinema. Public is crazy about films. Here leading artistes are treated like living Gods. To make in roads in the fiefdom of reputed stars is a challenging job. Jonita Doda blessed with a curvaceous body contours , hailing from the City Beautiful, threw her tower in the vicinity of Mumbai and courageously ventured to be one among the established stars.
CHECK DABUR DISCOUNT OFFER FROM AMAZON
She never bothered about the tough challenges which she was bound to face as a new entrant. With confidence she utters, I just love the journey and the experience it offers. Undauntedly she swayed with the wind. Jonita is proud of her parents who happen to have inter- caste marriage. Her father Hindu and mother a Sikh. A symbol of unity in
diversity. It is out of the mixed genes of two well defined persons Jonita was born.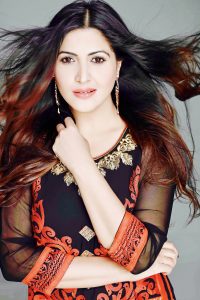 She has become exceptionally talented, sharp, imaginative and intelligent girl. Cause of success in Bollywood, Pollywood and Kollywood is attributable to her nurturing in a well trained manner. In Chandigarh she excelled in swimming, driving and her zeal for lawn tennis. Enjoys trekking. Compassionate by nature, she works closely with many social causes. Casually she narrates being an ardent follower of Steffi Graf and Serena Williams. She did not have any filmi background, but offers start pouring in. Once she decided her parents and brother Harshdeep wilfully supported her. She made Bombay as her destination leaving behind the heritage established by female artists like Poonam Dhillon and Kirron Kher
representing Chandigarh.
Jonita could read the culture and way of life in Mumbai like the lines of her palm. While making in roads in stardom she simultaneously did her Master in Marketing and International Business. By this she had big options to either join any big business house or bureaucracy or adopt career in films. Unflinchingly she vowed to commit firmly to films. Unlike others she joins the band of distinguished ,likes of Priyanka Chopra having no filmi background. In no time she got the chance to work with the most popular Punjabi singer and actor Gurdas Mann as a debut heroine in Chak Jawana. Her performance was highly applauded in the Punjabi film world and punjabis settled in all over the globe.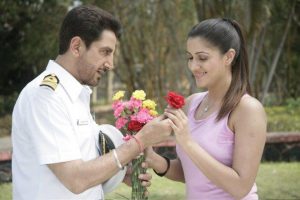 This fetched her films like Yamley Jatt Yamley; Yaara O Dildara, Chak Jawana, Patta Patta Singhan Da Vairi and many more. She emerged as a new Punjabi face after Daljit Kaur, Rama Vij and Preeti Sapru who dominated the Punjabi screen for many decades. . Offers from Hindi and South Indian films also started pouring in. She did films like Minchu, Adhikaram ,Makal Padai and others.
JONITA DODA FACE OF AMUL CHEESE
Being committed to art she recognises with the change in cinema. She confesses that in todays Bollywood movies much of lip-locking and love making scenes are being screened. Viewers have become akin to the changing trend. Resplendent Jonita is bubbling with more and more adventure and experiments relating to films.
Confidently as Director she directed her maiden film Heer Unstoppable which earned her International film award. Bestowed with her fancy for her birth place ignoring celebrations in Cambodia she celebrated new year in Chandigarh where she was honoured by the Defence Service Club and accorded a rousing reception. She is also awarded as The Chandigarh Icon by the Chandigarh Administration.More films are likely to be directed by her.

Jonita a sensational and scintillating young female actor is endowed with sweet voice. A wonderful artist full of humour and humble down to earth. With her vibrant appearance and performance she has become a heart throb of masses. All these achievements and qualitative traits have made her very popular in tinsel world.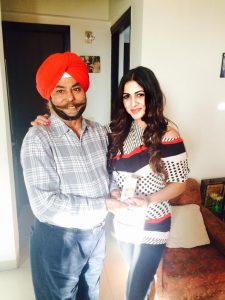 Author Capt. Narinder Singh (IAS) Retd. with Ravishing Actress Jonita Doda
As an actor she has two movies up for release, Madhur Bhandarkars Mumbai Mist and Kirayedar Hazir Ho . Viewing all her achievements it is a big feather in her coveted cap. She possesses nice charisma and poise fascinating her fans.
Capt. Narinder Singh
IAS (Retd.)
(About the author Capt. Narinder Singh, IAS (Retd.) is a distinguished and
well known bureaucrat an established prolific writer whose numerous
articles on sports, art ,culture and films have invariably figured in numerous
leading newspapers and magazines. Highly awarded in the field of writing
and promotion of Punjabi culture by number of organisations at state and
National level. )
PollywoodBoxoffice.com
Movies Music & More…
💝 FOR BEST HOSTING DEALS CLICK https://bit.ly/2W6D3yc
🧰FOR BEST FREE INVOICING APP CLICK THE LINK BELOW :
https://app.invoiceninja.com/invoice_now?rc=3cg1rkrk7tn7lova9fx90fqxliw1lrwr