Alia Bhatts fitness mantra Eat healthy and properly
The young and petite Alia Bhatt, who has flaunted her well-toned figure in a bikini in her upcoming movie , says she ensures she eats properly.
My only mantra is to eat healthy and properly. The most important is to feed yourself right kind of nutrition, right rest and you have to feel internally happy, She said and described herself as joyful. What will be the point of working out if I will be sitting down and doing nothing? You have to feel internally happy and positive, Bhatt shared for all fitness conscious people.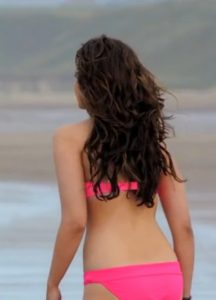 Alia spoke at the book launch of fitness professionals Yasmin Karachiwala and Zeena Dhallas co-authored book, Sculpt and Shape: The Pilates Way.
The book aims at guiding readers on how to change the shape of their body by learning more about their posture and how improving it can change the way they look.