Shruti Sodhi has not only marked her presence in the TV news world but also in the film industry. With the yet-to-be-released Buddies in India which is an upcoming Chinese-Indian action comedy film, Shruti is in the news yet again. Let's get a quick peek on her acting career and her future projects.
Pollywoodboxoffice – You've worked as an anchor for two news channels earlier. How do you describe your journey from being an anchor to being an actor?
Shruti Sodhi   I had a great experience in anchoring. I got more vision and maturity. I inhaled a great sense of understanding and since the field is so challenging, it was a spectacular experience working for both Hindi and English language news channels. Even today, I get offers for anchoring but I want to stick with acting as of now. Acting is my passion now.
Pollywoodboxoffice – Which is your favourite Punjabi film?
Shruti Sodhi – The recent one which I loved is Angrej. I also liked Love Punjab.
 Pollywoodboxoffice – Who is your favourite Punjabi actor?
Shruti Sodhi – I like Jimmy Shergill and Amrinder Gill. Also, Diljit Dosanjh is a great actor. I don't have any favourite picks. I appreciate anyone who works nicely.
Pollywoodboxoffice – Tell us something about your Chinese-Indian movie which is yet to release.
Shruti Sodhi – Actually I got this film because of the director. He imagined a certain face to the character and I was the closest pick. My character is of a queen, it's a mythological character. I loved working in this movie.
Pollywoodboxoffice – How was your experience in acting for this film?
Shruti Sodhi – I was so excited. People were so good to me and loving. They were very strict with the timing schedule but otherwise, they were warm to me. Loved working with them.
Pollywoodboxoffice – To who are you most close in your family?
Shruti Sodhi – I am closest to my dad but that doesn't mean I don't love my mom. She is the best. I have a soft spot for her too.
Pollywoodboxoffice – – Do you have any godfather in the film industry?
Shruti Sodhi – No one is my god father from the industry. I treat everyone as equals and I respect everyone who is kind to me.
Pollywoodboxoffice – Where do you see yourself in the next 5 years?
Shruti Sodhi – Well, I see myself sitting in a luxurious house. Laughs. Basically, I believe in myself and I believe to pick good projects in the near future.
Pollywoodboxoffice – Do you believe in cosmetic beauty?
Shruti Sodhi – The meaning of beauty has changed. Earlier, the actresses looked so gorgeous with just kohl on their eyes. But today, we apply so many beauty products to bring that glow on our face. A lot of people get influenced by the advertisements actually. For some of them, it works and for some, it doesn't.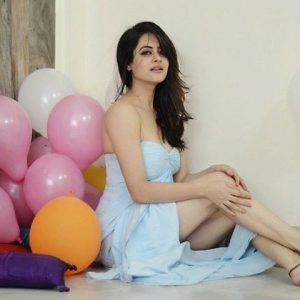 Pollywoodboxoffice – Would you like to send any message to your fans?
Shruti Sodhi – I see a lot of people back lashing actors because of a particular controversy. I think it should stop. Audience should not get very emotional for an actor's character in the film. You should continue loving your favorite actor like you always did.
By Mousumi Paul