Yograj Singh with Daughter Amy
Known as a Cricketer, Actor and proud father to the cricket sensation Yuvraj Singh, Yograj Singh is a tremendously good actor and a down-to-earth person. Not to forget, he was also a part of the Indian cricket team for 2 years. With his never ending list of achievements, let's take a sneak peek in his roller-coaster life as a cricketer, actor and a father.
Pollywood BoxOffice: How was your experience as a cricketer?
Yograj Singh: I loved cricket. I was a part of the Indian cricket team for 2 years. It was a dream for which I came to Bombay and I felt so independent and strong minded to achieve it. I learnt a lot in those 2 years of my life. It was a priceless experience when I first played a match against New Zealand. I miss those days but a lot of casteism and racism is even there now. I am hurtful with all such stereotypical instances and of course because I couldn't play for the team any longer.
Pollywood BoxOffice: Who were you most close to from the Indian cricket team?
Yograj Singh: I was close to Kapil Dev while I was a cricketer. We both grew up together and we had a close bonding in the past. A lot of friction came between us after we got into the Indian cricket team. We both were good cricketers and maybe he wanted to prove himself 'the best'. Till today, he asks me 'sorry' for what he did. In fact, he also tried destroying Yuvraj's career for which he is never going to get my apology.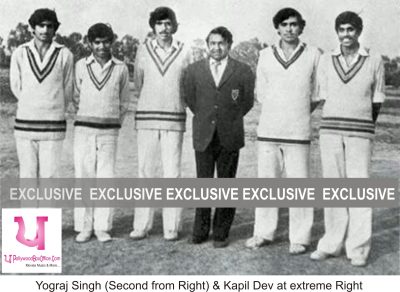 Pollywood BoxOffice: You have been on and off with the silver screen. What is the reason behind it? We hope your fans see you more often now.
Yograj Singh: Well, my journey has been a roller coaster ride as I have told you. I want to go ahead and do Bollywood and Hollywood films now without a break. I like acting and I work hard every single day. I agree that I was forced to do films at a certain phase but now I enjoy it so much. At the age of 60, I have restarted my career and it's amazing. Of course, I miss cricket a lot but now I have to take what I got. If my family had pushed me more, I could have been a big star by now. I am blessed by God that he gave me opportunities at all the low points of my life.
Pollywood BoxOffice: Where did you pursue your education from?
Yograj Singh: I am a drop out student. I went to the D.A.V College in Chandigarh for a degree in Economics since I loved that subject but then, I couldn't complete it. I also dreamt of going abroad and taking up admission in Oxford University. Unfortunately that did not happen too.
Pollywood BoxOffice: Do you miss your parents?
Yograj Singh: I was raised in a strict family. My father was a hunter at Corbett National Park and quite disciplined and systematic in life. Of course, I miss them when I feel alone. Nobody can take parents' place in your life. They are your world and God's blessing.
Pollywood BoxOffice: Who is your inspiration from the film industry?
Yograj Singh: I am inspired by Amitabh Bachchan and Dilip Kumar the most. They both are tremendously good actors and very down-to-earth people.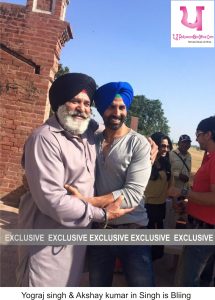 Pollywood BoxOffice: Would you share a few words about your family?
Yograj Singh: You can say I am a disciplined father. When my kids were younger, I did not like them leaving the house after 10PM. I use to take Yuvi to school and worked hard behind him so that he can play cricket religiously. I love all my 4 children equally and we share the same relationship as we did earlier. Except for Zoravar because he thinks I did not do enough for him as I did for Yuvi. So, sometimes I get upset with his behavior but now he is working and I am happy.
Pollywood BoxOffice: How well does your children bond?
Yograj Singh: Oh yes! They share a good relationship, especially, my daughter, Amarjot and Yuvraj bond well which makes me happy.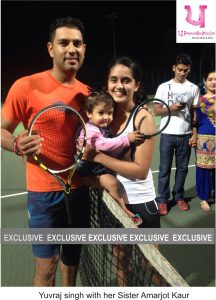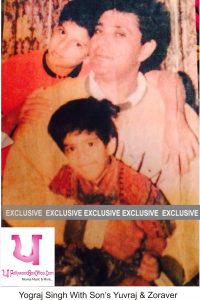 Pollywood BoxOffice: Your son, Yuvraj Singh today is also a great cricketer in the Indian cricket team. Do you both still share the same bonding as before?
Yograj Singh: I always wanted Yuvi to play cricket for the Indian cricket team. I helped and nurtured him in achieving that dream. We both are friends. I give him space and he lives with my 1st wife, Shabnam which hurts me a lot at times. He moved out of the house and then he started partying too much with which I had a huge problem. I believe, I did my duty to make him a good cricketer and now it's his life ahead. We both hardly talk, though I will always be happy if he is happy.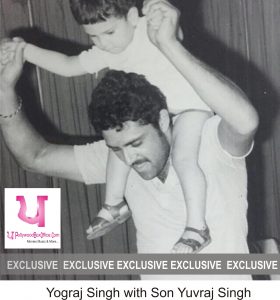 Pollywood BoxOffice: How is your bonding with your to-be daughter-in-law, Hazel Keech?
Yograj Singh: Hazel is beautiful and has an angel-like face. She loves Yuvraj dearly and I am ecstatic to see that. She is caring and very innocent at heart. I believe she will be a great mother one day. I love her a lot as my daughter-in-law.
Pollywood BoxOffice: Will we see a biopic made on Yuvraj Singh in near future?
Yograj Singh: Many people have approached me regarding that but nothing has been finalized yet. If a biopic is being made, I want it to be very true and a real story based on Yuvraj Singh. I don't like anything fake. His story has been inspiring millions. He is a fighter.
Pollywood BoxOffice: After 16 years, we are seeing you and Guggu Gill together in 25kille. What was the reason for not appearing together on the silver screen for so long?
Yograj Singh:  We were good friends earlier. There were people in the industry who tried creating misunderstandings between us and we both fell as prey to it.  Specially, producers and directors in those times tried a lot to pick a fight between us and it happened. Industry people used to tell Guggu about how I acted better than him . This created the fire amongst our friendship. Well, that is a past now. We have started a fresh beginning.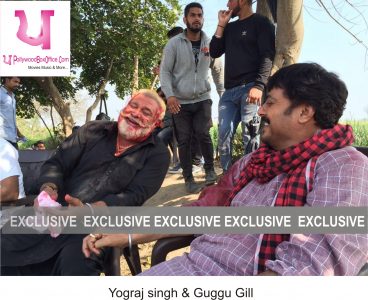 Pollywood BoxOffice:  How was your working experience in 25kille?
Yograj Singh: It was nice working with Guggu. The story is too good and the producers have invested a great amount of time into it. The film is based on relationships and passes out a positive message. Overall, I loved being a part of this movie.
Pollywood BoxOffice: What are your upcoming future projects?
Yograj Singh: I am doing a film with Kapil Sharma and the shoot will start from December. Apart from that, I have 7 films coming out this year in both Bollywood as well as Pollywood. You have to watch out for them.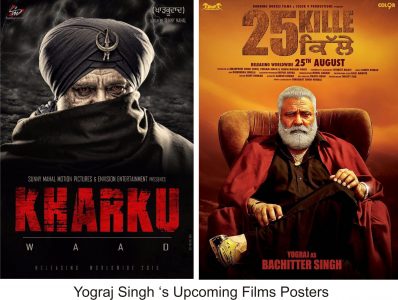 Pollywood BoxOffice: Any message for your fans.
Yograj Singh: I am no one to give out message. I just want everyone to remember that "Jisne khuda ka haath pakda hai, woh kabhi mele mein gum nahi hua hai".
By Mousumi Paul
[display-pages order="DSC" column_count="3″ image_size="medium" include_excerpt="true" image_size="small" read_more="true" wrapper="div rcorners2 " include_date="true" posts_per_page="15″ meta_key="color"
meta_value = "blue"]