The stunning actress Jonita Doda Won the Best Director Award at the prestigious Pink City International Short Film Festival 2017. The actress while talking to PollywoodBoxoffice quoted : Heer Unstoppable is inspired by true events … and it tells the plight of women even in today's generation ..but i wanted to make a positive film with a positive message and thats how my protagonist behaves , even after suffering so much and comes out a winner. Jonita said if I'm successful in saving even one life or inspiring a few.. That shall be enough .
Talking about her upcoming projects she said ,you will see more of the actor side of me coming year and she will direct her next film in 2018 as the team is busy working on story – screenplay.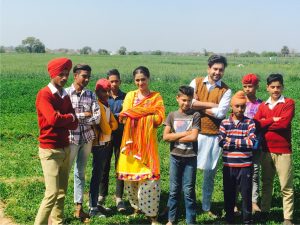 She started direction with digital ad films for brands like Milano water heaters ,South Africa ,Cha Cha Chai , Danube Properties & Danube Furniture , UAE and than her short film Heer Unstoppable which is based on the hard truths.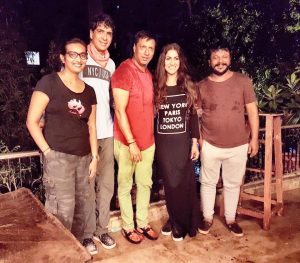 The actor when last contacted was basking in the success of Mumbai Mist , her Hindi film directed by ace director Madhur Bhandarkar , which recently got standing ovation in Beijing and now winning a best Director for her own film Heer Unstoppable , Way to go Girl !
PollywoodBoxoffice.com
Movies Music & More…