"MOVIE MAKING AND FITNESS BUSINESS CAN GO TOGETHER," explains Bollywood prodcer Lalit Paikray.
The young and ambitious movie producer, Lalit Paikray is a multitasking person who seems to be in a hurry. While he's all set to launch his big budget Hindi movie, Lalit has also cast his foray into fitness and hospitality business by bringing USA abd UK's famous WarrR-town fitness centre which will be opened at the 1st floor of Adani building in Four Bungalows,Mumbai in the second week of November.
In a candid interview here's what Lalit has to tell about his ongoing plans..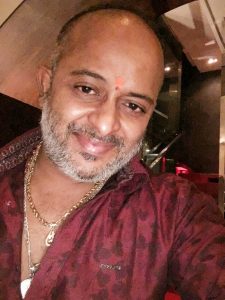 Q : Tell us something unique about your upcoming WarrR-town fitness centre. How's it going to be different from other fitness centres?
*Answer: 1WarrR – town fitness is going to be the first CrossFit centre which will increase your endurance not just by circuit training but also with the diet which is available on the floor.
Q.: How did you crack this prestigious deal?
*Ans.:Through network and connectivity(he quips).
Q.: Any expansion plan of this brand in India?
*Ans.: We have definite plans of expanding this brand in pan-India by giving franchise to celebrities including industrialists in other states that include Maharashtra also.
Q.: Tell us about your partners.
*Ans.:The three individuals Hira Singh , Nilesh Singh & Rakesh Patra are well known in the business circuit of Mumbai for interior designing, architectural plan and marketing skills.
Q.: From movies to fitness centre, how has been the journey?Has it been difficult?
*Ans.: As an entrepreneur it is very important to diversify and create more vertical avenues in different business streams so that the journey has to be exciting and adventurous.
Q.: What about movie production also?Will the new passion affect your movie plans?
*Ans.: Movie production is at par going very strongly and to maintain the balance we have three strong entrepreneurs on board Hira Singh, Nilesh Singh and Rakesh Kumar Patra.
Q.: What's the fitness scenario in India in general and Mumbai in particular?
*Ans.: The fitness scenario in India and Mumbai should be taken very seriously by making the concept of CrossFit very clear in the mind of youth with a proper healthy diet which will enhance their endurance and will make sure they aren't addicted to supplements which will affect their body in the long run.
By Nirmal Kumar Mishra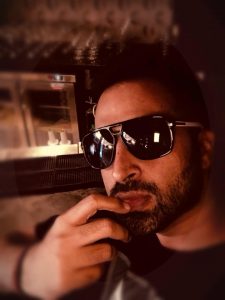 Harshdeep Doda
Founder , PollywoodBoxoffice.com
Movies Music & More…