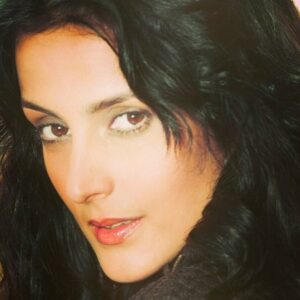 She is popularly known for her jolly and cute role in Dil Maange More opposite Shahid Kapoor. Tulip Joshi gives us a scoop of story on her favorite films and her memorable incident while shooting in Canada. 
How did you get your first big break in Bollywood?
I got to meet Yash Chopra Ji in an occasion and he asked me to be a part of Mere yaar ki Shaadi Hai. I never planned on bumping into something so big like this.
Who is your inspiration?
Since I never planned on becoming an actress, I never had any inspiration as such. I just took another step by entering into Bollywood films.
Who are you most close to in your family?
I am close to my grandmother and sisters. Also, I am close to my friends from school and college. They all know me in and out.
Who is your favorite actor from the industry?
It's so difficult to just choose one because there are so many talented actors out there.
Which is your own favorite movie in which you have acted?
My first debut movie will always be close to my heart and i.e. Mere Yaar Ki Shaadi Hai. Apart from that, I like Dhokha in which I worked with Pooja Bhatt and it was a phenomenal experience. Matrubhoomi was critically acclaimed a lot so that is also one of my favorites.
Will we see you in any upcoming projects?
No. Not as of now.
How do you maintain your perfect physique so well?
I have always been very passionate about being in the perfect shape. I do a lot of exercise and Yoga in the morning. Also, I run a lot to keep my body toned up.
Any memorable incident that you might want to share with us.
Once I was shooting a film in Canada and my role was of a blind girl. So, I had a stick in my hand and I was shooting this one scene in which I had to cross the road. While this scene was being shot, a random man came up to me to help crossing the road for real. I was so touched by this incident. He actually thought that I was blind. Laughs.
Any message you might want to pass on to your fans.
I would just say that you must work hard on you and not woo others. Don't fall into peer pressure. Always eat healthy and stay healthy.
By Mousumi Paul
[display-pages order="DSC" column_count="3″ image_size="medium" include_excerpt="true" image_size="small" read_more="true" wrapper="div rcorners2 " include_date="true" posts_per_page="15″ meta_key="color"
meta_value = "blue"]