Sanjay Dutt shared a throwback gem to mark his mother Nargis birth anniversary
Bollywoods superstar Sanjay Dutt has always been a family man and today, definitely is one special day for the actor. On the birth anniversary of his mother who stays a legendary actress Nargis, Sanjay Dutt shared a throwback picture from his archives to mark the day with all the nostalgia around it.
Giving away a gem to the fans from the audience, Sanjay Dutt shared a picture on his social media of mother, his sister, and himself with the caption " Memories never fade! Happy Birthday Mom ♥️".
Recently, the actor had also shared childhood picture to mark his father Sunil Dutt's death anniversary on his social media handle.
With Sanjay
Dutt's
lineup of films, the actor is away from the family for the outdoor shoots for long schedules but he makes sure that he is still there for his children. Sanjay Dutt had missed out on a lot of time with his family while serving his term. Even with his busy schedule, he makes it a point to keep in touch with his
family
when he is away and recently, went on a vacation with his family.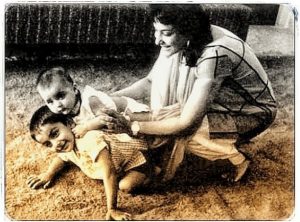 Sanjay Dutt's career spans over three decades during which he has delivered some of the biggest hits in Bollywood. Three of his movies are in the top 20 highest grossing movies of all time and he has received a lot of nominations and awards for his work. He made a special appearance in Sanju, his own biopic. In 2019, Sanjay starred in Kalank and delivered a captivating performance.
Needless to say, the superstar has a very busy schedule ahead of him with over six movies lined up starting with "Panipat". With multiple films lined up, Sanjay Dutt is one of the busiest actors in the business. Big budgeted films like Shamshera, Kalank, Panipat, Bhuj: The Pride of India, Prasthanam, Sadak 2 amongst others make a list of his upcoming films.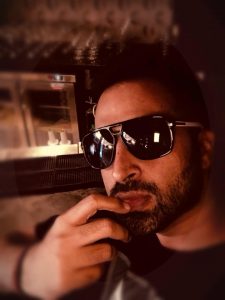 Harshdeep Doda, Founder
PollywoodBoxoffice.com
Movies Music & More…