With critically acclaimed artistic performances in Angrej, Ardaas and Bambukat, Ammy Virk is the man of the moment with his blockbuster films, Nikka Zaildar and Now Saab Bahadar. In our Exclusive rendezvous with Ammy Virk, he spills some brewing beans about his bucket of favorites, and personal life .
Pollywood Boxoffice –Where were you born and pursued your education from?
Ammy Virk – I originate from Nabha district of Punjab. I pursued my B.Sc. in Biotech from Mohali in Chandigarh. I have always been passionate about singing and acting. I couldve made my career in medical but I wanted to work towards my passion which is acting.
Pollywood Boxoffice –Tell us something about your family and whom are you most close to?
Ammy Virk – I am the youngest in my family after a brother and a sister. My parents are very down-to-earth and loving. So are my grandparents. I am close to everyone in the family.
Pollywood Boxoffice –You have an unending line of female followers behind you and all they want is to know about your relationship status. So are you single or dating anyone?
Ammy Virk – I am not with anyone right now. (Smiling) When something happens everyone will know about it. Ill declare it publicly.
Pollywood Boxoffice –With your brilliant performances in Bambukat and Angrej, do you want to stay as a niche genre actor or a commercial movie actor?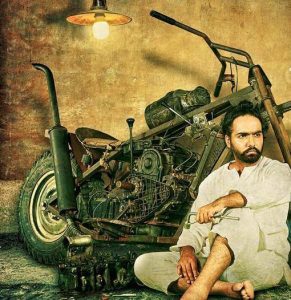 Ammy Virk -I am not making any choice in the film genres. I dont mind working on grey humor, action, biopic or any such genre films. I want to keep on experimenting with my roles. I dont mind even taking up the role of an army officer or a hockey player. I want to become a versatile actor.
Pollywood Boxoffice –You are the first big actor emerged from your family with no substantial contacts in the industry. Did you ever have to go for auditions?
Ammy Virk – I never went for an audition. Neither for singing nor for acting but I respect all of them who give auditions and are real gems in their respective talents.
Pollywood Boxoffice –What do you like the most Singing or Acting?
Ammy Virk – I like doing both. I sing for the films I act in. I balance it out basically.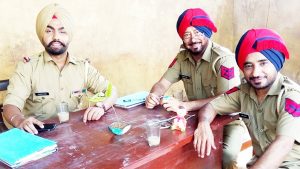 Pollywood Boxoffice –Where did you learn singing?
Ammy Virk – I never learnt it from anyone. Its a gods gift that I possess, surprisingly.
Pollywood Boxoffice –Where do you see yourself in 5 years from now?
Ammy Virk – I see myself in Bollywood. I want to grow day by day.
Pollywood Boxoffice –Which Bollywood actor and actress you would want to work with?
Ammy Virk – I would love working with Nawazuddin Siddiqui and Katrina Kaif.
Pollywood Boxoffice –Which Bollywood director you want to work with in the future and which is your favorite film?
Ammy Virk – I want to work with Sanjay Leela Bhansali Ji. He is just beyond great. I love watching Namastey London.
Pollywood Boxoffice –Our entertainment industry generally produces male dominated films. Do you agree?
Ammy Virk – Pollywood is yet to grow. In Punjab industry, we see singers turned actors more. The advantage of this is that singers already have their fan following which is a strong advantage to them. But when it comes to female dominated films, we havent grown much. Though, we have a list of tremendous female actors in Pollywood but right now, there arent many female centric films coming out.. he signs off !!
PollywoodBoxoffice.com
Movies Music & More…